━ PLEASE READ CAREFULLY ━
as we are using 2 DIFFERENT FABRICS ACROSS OUR 2 RANGES THIS SUMMER.
PLEASE REFER TO THE SIZE GUIDE FOR EACH COLLECTION BEFORE SHOPPING AS ONE FABRIC IS A LOT STRETCHIER THEN THE OTHER, MEANING THE SIZING IS A BIT DIFFERENT BETWEEN THE COLLECTIONS.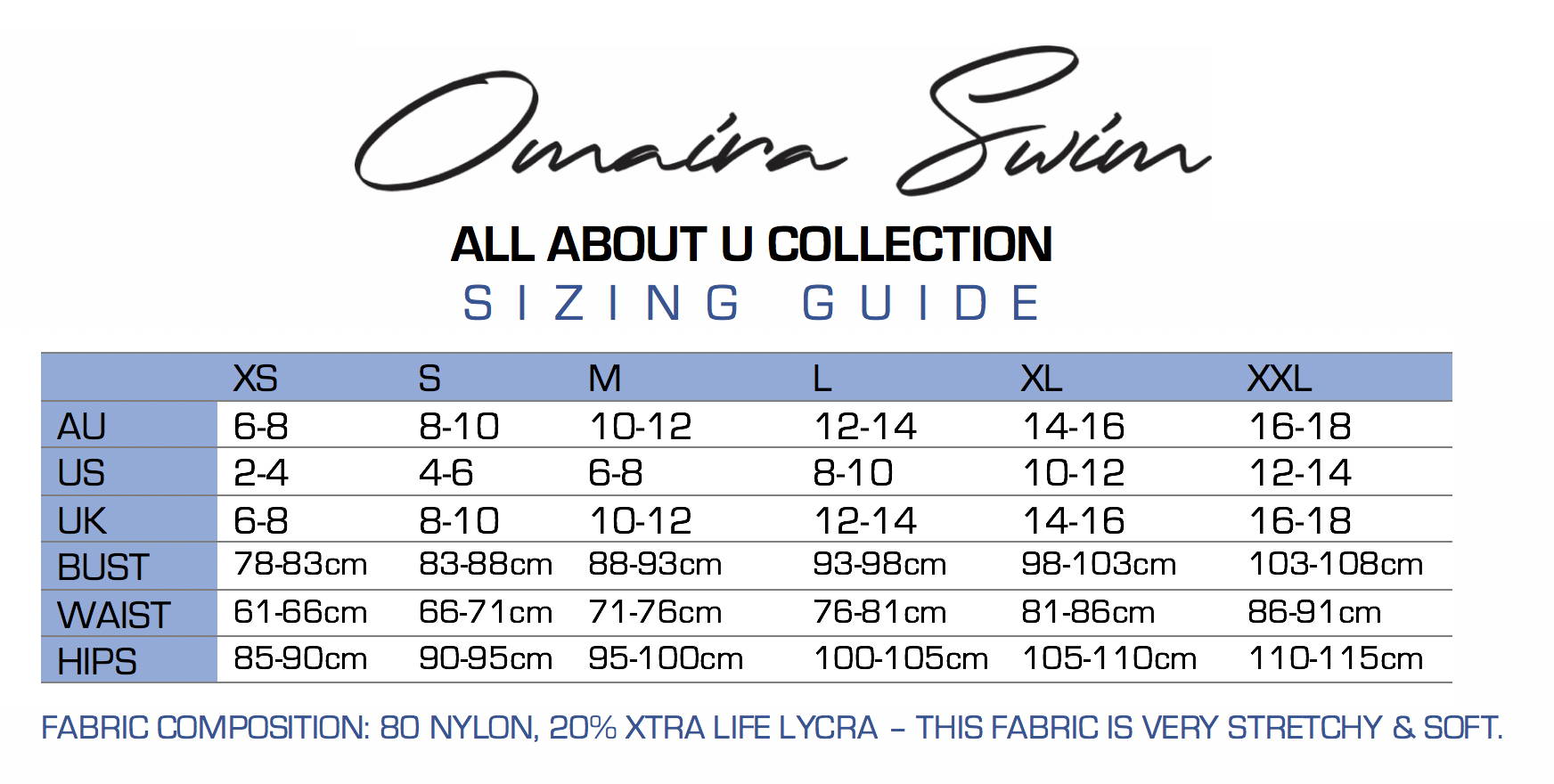 ---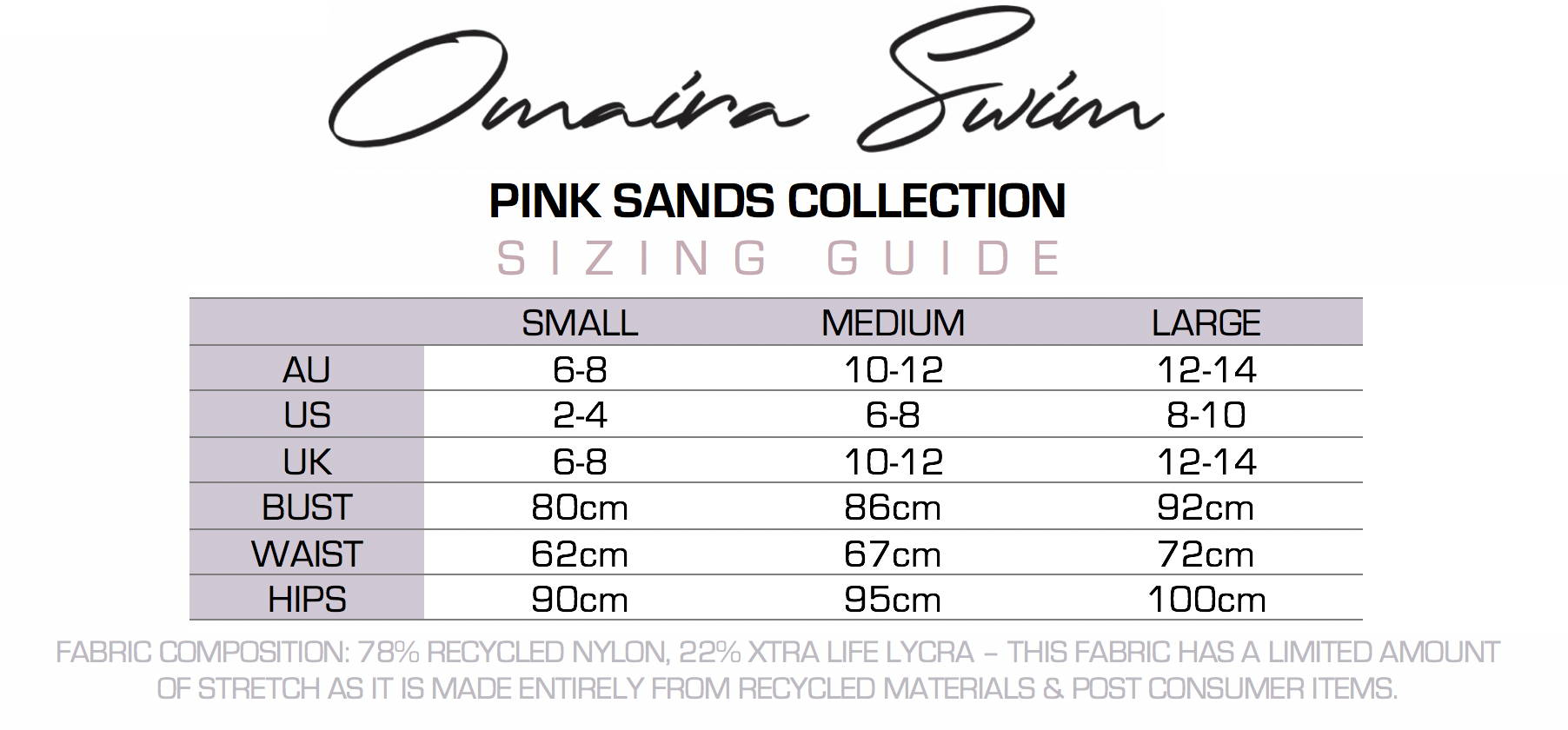 STILL NOT SURE WHICH SIZE IS BEST FOR YOU?
If you have any questions about your sizing please don't hesitate to get in touch!
For the quickest reply, please email info@omaira-thelabel.com or send us a message on out instagram @omairaswim.
Please be mindful of our return policy when ordering.